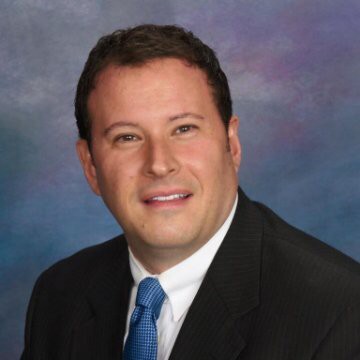 Dr. Jay S. Randell began his undergraduate studies at The University of Maryland in College Park, Maryland and then attended Fairleigh Dickenson University in Teaneck, New Jersey where he received early admittance into Dental School. Dr. Randell graduated from Tufts University School of Dental Medicine in Boston, Massachusetts in 1992. Originally from Bergen County, New Jersey, Dr. Randell moved to Boca Raton, Florida after completing his General Practice Residency at NYC Health + Hospitals/Coler and NYC Health + Hospitals/Bellevue, formerly Coler-Goldwater Memorial Hospital and Bellevue Hospital Center, respectively.
He practiced in Palm Beach County, Florida for 22 years before relocating his family to the Denver metro area. He is excited to be a part of the family of dental professionals taking care of your dental health at Hilltop Dental Care, and he is intrigued to perform total patient care.
He understands that many dental patients are uneasy about being at the dentist. To reduce stress in the dental chair, Dr. Randell creates a trusting relationship with his patients by helping them decide on their best treatment plan. The dental assistants help to relax the patients, too.
Dr. Randell and his husband, Amer, have four sons, including a set of triplets. During his kids elementary years, he would volunteer his Friday's with the Parent Teacher Organization (PTO), allowing him more time to be a part of his children's educational development.
The majority of Dr. Randell's free time is dedicated to his kids, exploring Denver's historical and educational sites, and skiing and hiking the mountains—the wealth of the Rocky Mountains is at him and his family's fingertips for years to come!