About Dental Bonds and Contour
For some cosmetic irregularities, such as discoloration and chipped teeth, dental bonding and contouring at Hilltop Dental Care in Thornton, CO offers a more vibrant and appealing smile. Fixing the teeth with dental bonding is one of the more popular cosmetic dental procedures at Hilltop Dental Care by our dentists that places a resin solution to disguise subtle aesthetic irregularities. The resin substance is a natural appearing match to the real teeth so it looks invisible. Aesthetic dental bonding is also used to create a tooth appearance that looks longer. This aesthetic procedure closes in small gaps between the teeth, and shapes and smoothes the edges for a straight and natural look creating a high-quality smile.
Dental reshaping and bonding takes place in Hilltop Dental Care's in-house treatment room and is usually pain-free thus there is no need for general anesthesia. To prepare the tooth and make it applicable for long-term bonding, our dentists will score the top enamel of the tooth and paint on a special gel. Prior to application, the resin is made to mimic the patient's current tooth color and then precisely painted onto the surface. A special ray of light is used to harden and cure the resin until the substance fully covers the treatment area. During the final step in this process, our dentists will smooth the tooth's surface to guarantee the bonded teeth are uniform. The unbonded teeth may also be buffed with smoothing instruments to remove sharp edges.
Patients at Hilltop Dental Care may discover that their freshly sealed and polished bonded teeth feel abnormal at first, but patients eventually get used to the way they feel. To maintain the tight fitting of dental bonding, each patient should schedule routine dental visits with our dentists. Following your bonding and contouring procedure, patients should try hard to avoid food and drink that can stain the teeth, as well as smoking and wear and tear on the teeth. With good care, aesthetic dental bonding can last a long while before another bonding procedure is needed.
Bonding and contouring may be suggested to repair a broken tooth. Due to the fact that this is a treatment that is cosmetic by nature, dental coverage might not cover the cost. If dental bonding is recommended to repair the teeth, coverage may be applied. Our billing staff at Hilltop Dental Care will contact each patient's provider to determine the out-of-pocket expenses. If benefits cannot be used, our dentists at Hilltop Dental Care offer convenient financing options.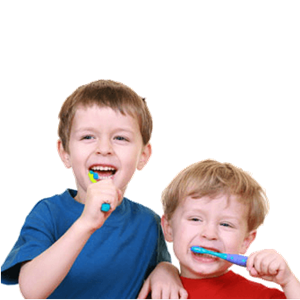 For a significant cosmetic enhancement, dental contouring and bonding at Hilltop Dental Care in Thornton, CO can produce outstanding results in a single visit. This procedure corrects broken and discolored teeth for lasting results. A popular procedure among patients, dental contouring and bonding by our dentists can allow you to have the gorgeous smile you have always wanted. Discuss your options with Hilltop Dental Care today and see what dental bonding can provide for you.
Related Procedures